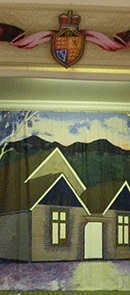 The Institute has been managed and run by volunteer committee since 1908. This building was constructed and opened in 1910. The building is owned by the Mechanics' Institute, not local council. The Library opened in July 1911 and has been opened continuously since with volunteer librarians. The organisation was Incorporated in July 2012.
MIV Plaque No. 24 was erected on the Institute 1 August 2010. This plaque is situated inside the foyer of the Institute, above the door to the main Hall.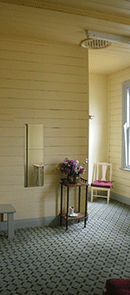 ~Hall
~Meeting Rooms
~Kitchen (standard)
~Chairs
~Tables
~Stage
~Audio equipment
~Library
~Book exchange
~Air Conditioning
~Wedding ceremonies
~Wedding receptions
~Wakes and funerals
~Birthdays (except 21st and under)
~Dance classes
~Yoga, pilates and similar
~Club and group meeting
~Historical displays
~Community meetings
~Dances
Contact the Institute for current rates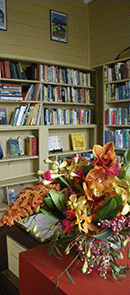 ~Volumes: Approx 3000
~Collection span: 1860s-1950s; current
~Collections:
Popular Fiction 1950s-60s; Regional and Local History Collection; Zane Grey Westerns; Little River Band recorded music collection.
10am-Noon every Saturday, except Easter and Christmas
$5 per annum
8 Rothwell Road,
Little River VIC 3211
Little River Mechanics' Institute and Free Library Inc
C/o Post Office
Little River VIC 3211
Les Sanderson
Ph: 0409 432 215
Email: ljsanderson148@gmail.com
Peter and Sue Jones
Ph: 03 5283 1939
Email: peterjonesarts@gmail.com